Alive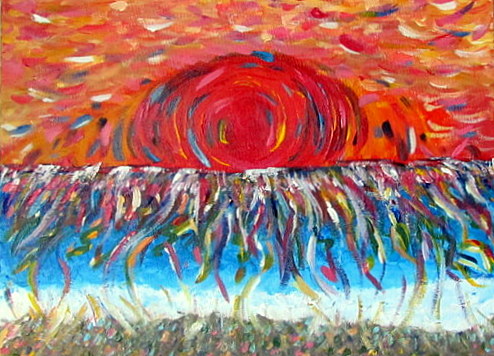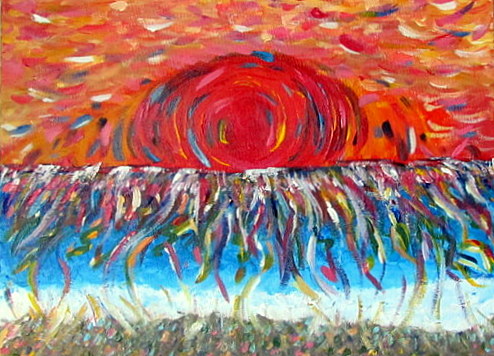 sold out
Alive
One of a Kind
 
I never thought that a project like this would remind of so many valuable life lessons. Here is what happened.
When I began this artwork, I set out to enter it in a competition I had come across and thought why not! As I set out I imagined winning the competition or at the very least having entered it and receiving some sort of validation for my work. The harder I tried the more I hated the strokes that were appearing on the canvas. I gave up and put the painting aside not entering the competition.
Weeks went by and this sorry, sad painting kept staring back at me calling to be rescued. So finally, I decided, it was time to try and redeem myself and give life to the sad scene. Or at least try. I picked up my brush and, try as I may, nothing was happening, no magic , no inspiration, no feeling. My view point was stuck in the past of the work. I hated what I saw and I could not find my vision for this work. What was I doing wrong? How could I recover from what was increasingly feeling like a total fail? I realized I needed to change my view point.
How?
The weirdest thing changed everything... continue reading here